2013 Spring Classes
Updated 3/20/13
2013 Summer Classes
Updated 4/17/13
Infants Program Description

Parent/Tot (14 months-3 years old)

Preschool Program Description
Parent/Tots (1-3years)
This is a great developmental class for toddlers accompanied by their parents. It is designed to develop most fundamental gymnastics and motor skills and build young toddler's confidence. Parents encourage their toddlers to explore body awareness through a wide variety of props and gymnastics movement, such as using different mats, bars, balance beams, inclines, soft shapes, balls, hoops, and music in a fun-filled environment. Instructors work closely with parents on how to spot and best accomplish basic gymnastics and motor skills with their children through group and individual activities. In addition, parents get some workout by showing their toddlers.
Minis (3 years)
This class is for children who are potty trained and are able to listen to a coach and follow directions. Gymnastics skills are introduced while the children learn body awareness, balance, and coordination through equipment and fun stations specifically designed for young children.

Tykes (4 years)

This is a structured class emphasizing basic gymnastics skills and confidence building while having lots of fun in the learning process. Fine motor skill development, increased strength, and coordination are just a few of the goals of this class. Kids are kept active and motivated through a series of challenging and ever changing activities.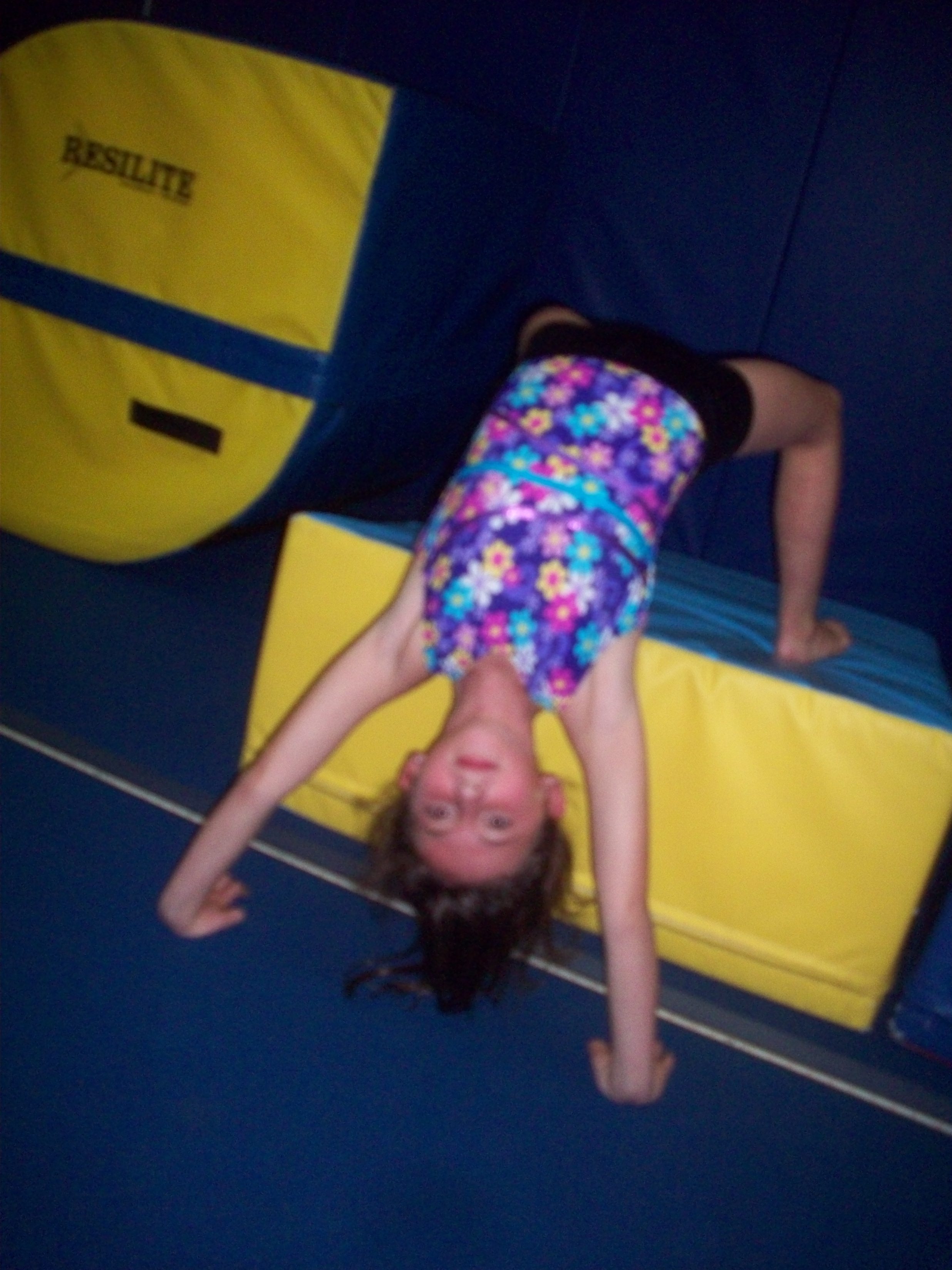 Highly structured class that introduces basic developmental gymnastics skills on modified equipment designed just for children. Students will learn handstands, headstands, rolls, position holds, cartwheels, and work toward achieving more fun and challenging skills. Emphasis placed on development of listening, following directions, trying skills, and of course having fun.

Progressive Program (6-13 years)
Classes are designed for individual students who are interested in development of gymnastic skills to the highest possible level. Students will learn tumbling skills, bar skills, balance beam skills, and vault skills through a variety of mats, drills, and progressions. During the class, students are constantly challenged to do better and to learn more skills. Through the fun and challenging learning process, students will be stronger physically and mentally, have more confidence in them, and build their lift skills to be more successful in their future, such as listening and focus, respect self and others, effort and hard work, helping each other, self confidence and determination and so on.
This beginning class lays the foundation for learning intermediate and advanced gymnastics skills. Focus is on the mastery of fundamental gymnastics skills on all four events of women's gymnastics apparatus.

This is an intermediate skill level class designed for students who have mastered Level 1 skills.
This is an advanced class designed to challenge those who have successfully completed Level 2 skills.

This is our recreational team for the more advanced gymnasts.
Boy program
This is the beginning developmental class for boys. It emphasizes foundation skills, as well as physical and mental challenge.

This is the intermediate level class designed to master skills on men's gymnastics apparatus.

This is the advanced class designed for boy gymnasts who have successfully completed the Boys Level 2 skills.
Tumbling (Beginning to Advanced and up to 18 years)
This class teaches basic through advanced tumbling skills based on each gymnast at various stages of tumbling skill development. Great for divers, cheerleaders, and children who just want to learn tumbling skills.